Wastewater Solutions for Alaska!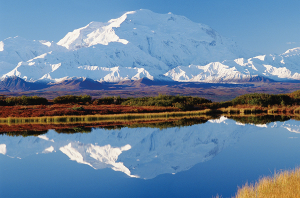 Do you have the need for advanced Septic, Sewage or Wastewater treatment and disposal? 
Denali Environmental Supply has the equipment and experience to help make your upcoming project a success.  
Our mission is to provide the most cost effective, efficient, reliable, highest value owner-friendly advanced wastewater treatment systems in the industry.  Relentless research, development and continuous product improvement are the hallmarks of the manufacturers we represent.  The products we offer are robust, relatively simple to install and low cost to operate and maintain.  Our septic treatment systems are known for their "cutting edge" technology and are regulatory-approved environment-friendly wastewater treatment solutions that meet and exceed the needs for all residential, commercial and government applications.
We can provide advanced wastewater treatment equipment for Residential, Commercial, Multi-Family, Subdivisions, Stormwater, Marine and Water Reuse.
We are excited to hear from you and look forward to finding a great solution to your wastewater treatment challenges and needs!
STAY CONNECTED:
Simple, low cost, robust treatment solutions
Residential Clustered and Community Systems
These larger decentralized wastewater treatment systems provide small communities, subdivisions, apartment buildings and other clustered residential developments with innovative, affordable alternatives to a centralized sewage treatment plant.
High Strength Commercial Systems
Our high-strength wastewater treatment systems are available for commercial properties, such as retail or wholesale trade buildings, hotels, restaurants, offices, clinics/hospitals, churches, warehouses, light manufacturing, and other such applications. They are versatile and consistently provide high performance on even the most challenging lots to develop.
Other Treatment Products and Systems
Bio-Microbics' expanded product offering includes other transfer and treatment devices and components for clustered residential wastewater infrastructure, high-strength commercial applications, nitrogen reduction, wastewater aeration and mixing, stormwater applications, FOG (fats/oils/grease) treatment, and various screening/filtration devices.